Following the ease of lockdown protocols, user activities on social media have also experienced a slight change. Marketers must make necessary adjustments to accommodate the changing social media behaviours of online audience.
When the world governments took some drastic measures to clamp down the spread of the coronavirus a couple of months back, life as we knew it was completely turned on its head. For the first time, face masks had become a common sight, and practising social distancing was highly encouraged in public places. But beyond these novelties, we also had some bitter pills to swallow. Economies were in a recession, and most businesses had to shut their operations down, either partially or completely.
Despite the changing world around us, the digital realm—for the most part—remained untouched, and in some aspect, was thriving. As such, most people sought refuge in the comfortable confines of social media—driving higher user engagement for business pages across social networks.
Fast forward to the present day; the world is slowly on the mend with the easing of restriction protocols. But is this transitional period clearly reflected on users' social media behaviours? If so, what are the best times to post on social media for better engagement currently?
To find the answers to these questions, we must first understand what drives the user engagement in the first place.
Must Read: How the Novel Coronavirus Outbreak Impacted Marketing
The Role of Social Media & The Fear of Missing Out (FOMO)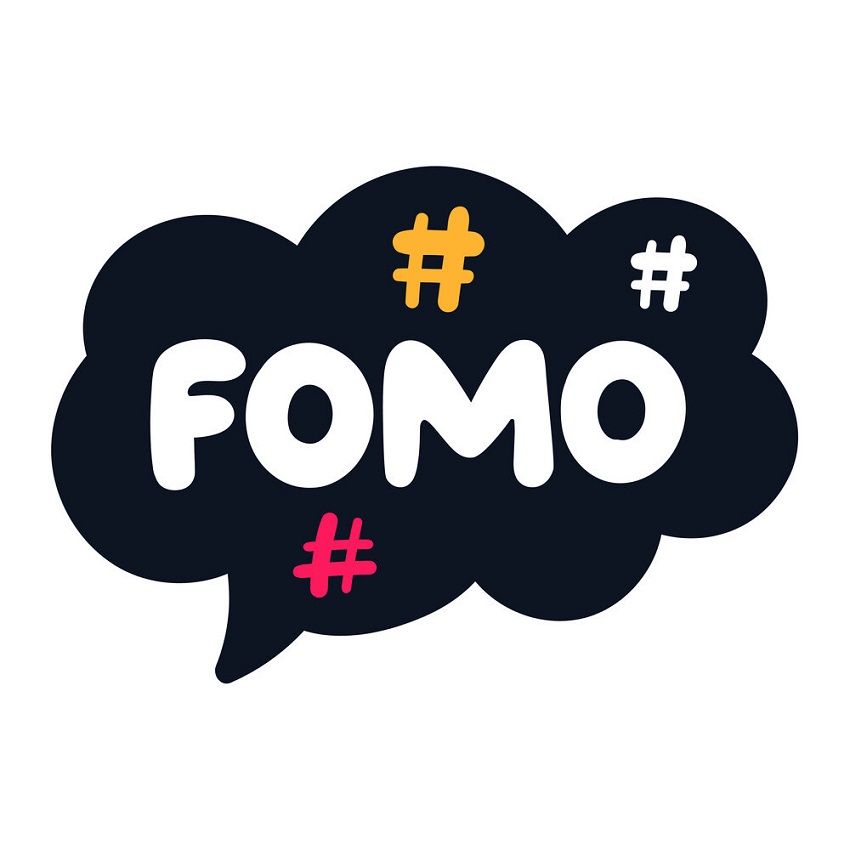 For most businesses, social media is a critical lifeline to help them connect with their target audience. It allows them to build stronger brand loyalty, improve their online presence, and generate high-quality leads and conversions.
According to WeAreSocial, the number of social media users worldwide has reached 3.80 billion in January 2020. Given the huge opportunity to interact and connect with prospective customers, nine out of ten retail brands rely on at least two or three different social networks to discover brands with offerings suited to their needs.
Simply being on social media, however, isn't enough to guarantee the success of your social media marketing campaign. Marketers must publish their content at the most opportune time to garner the best engagement rate. This is because social media audience—typically composed of different market demographics spanning across vast time zones—log into their social networks based on their preferred, conducive timings.
Finding the perfect times to post on social media, thus, can be quite a headscratcher for most marketers. Cracking the code isn't simply a matter of assessing the day-to-day social media traffic. They must find workable patterns from troves of engagement data.
Fortunately, marketers can identify the peak of social media activity on their pages by learning more about users' social media behaviours. One prominent driving factor is a psychological phenomenon called the Fear of Missing Out (FOMO). This particular behaviour explains that most users flock to social media due to the strong urge to stay perpetually connected with their interests as well as their social circles. In fact, as social networking sites have increasingly become more commercialised, online consumers are more likely to begin their buying journey from these platforms onwards.
The Best Times To Post on Social Media
With most countries slowly relaxing their lockdown protocols and reopening their economies, online users have likely adopted new timings for their daily social media browsing as well. For that reason, we are going to compare the recent best posting times compiled by Zenesys to the ones made by the Sprout Social during the height of the COVID-19 lockdown.
To make it easier, we have divided these comparisons based on four main social networks used by marketers, namely Facebook, LinkedIn, Twitter, and Instagram.
1. Facebook
As per Script Consultants, Facebook users typically browse on their desktops to check latest updates during downtime at work. That is why to get maximum exposure, the best hours to post on your Facebook business page are during lunchtime from 1 p.m. to 4 p.m. Given that the Facebook interface is designed for a recreational pastime, the best days to post are designated to the last two days of a workweek as well as in the weekends. In fact, Zenesys has noted that weekends get the highest level of engagement, while Tuesdays perform the worst overall.
On the contrary, the best times to post during the lockdown period occurred in mid-mornings from 10—11 a.m. on Monday, Wednesday, and Friday. Sprout Social highlighted that significant drop-offs in activity transpired in weekends and weekdays after 5 p.m. as remote workers spend more of their time to deal with a variety of home and family demands.
Also Read: Psychology of Facebook Likes
2. LinkedIn
Given that LinkedIn is a professional social platform used by business people, recruiters, and employers, we highly recommend to publish your content on LinkedIn in the mid-mornings from 10–11 a.m. Tuesday, Wednesday, and Thursday on average see higher levels of engagement on LinkedIn, making them the best days to post on the platform. On the other hand, weekends and after work hours are the worst times to post on LinkedIn due to lower engagements and visibility.
The professional-oriented networking site hasn't experienced a significant shift in user behaviours and timings since the lockdown. It is important to note, however, that the scope for engagement times has tremendously become much smaller since then. Previously, the platform showed better engagements on Wednesday mid-mornings and 3 p.m., Thursday mornings at 9–10 a.m., and Friday from 11 a.m. to noon.
Also Read: Double Your Sales Organically with Content Marketing on LinkedIn
3. Twitter
As a highly interactive platform that presents information in a bite-size fashion, Twitter tends to receive the highest level of engagement during workdays. Mid-mornings from 10–11 a.m. are seen as the best hours to post on the social network as those are the times when users have become most active. Wednesday is the best day to post out of all the workdays. Meanwhile, weekends have generally performed poorly overall.
Not much has changed between the optimal publishing times on Twitter currently and that of the quarantine period. However, a spike in user engagement back then was primarily observed on Friday mornings from 7–9 a.m., with 9 a.m. showing the peak of activity.
Must Read: Best Tips For Using Twitter Account For Business Marketing
4. Instagram
Businesses are highly recommended to post on Instagram during lunchtime from 11 a.m. to 1 p.m. as well as after-work hours from 7–9 p.m. Given that most Instagram users must access the mobile version to enjoy the platform's full features, busy work hours are generally avoided by most professionals. Despite this, however, the best days to post on Instagram actually fall during the workweek on Monday, Wednesday, and Thursday, with Wednesday showing the highest engagement rate. Conversely, Sunday is seen as the worst day to post on Instagram due to sluggish user activities, although Saturday 5 p.m. surprisingly receives decent engagements overall.
In contrast, Monday mornings used to be one of the best days to post on Instagram alongside Tuesday and Friday, although the best hour to post occurred much later at 11 a.m. across the workdays. Tuesday at 2 p.m. was also the best time to post on the platform. While weekends were notorious for activity drop-offs even then, the lockdown period actually led to a spike in user activity even during the platform's worst performing times. Sundays from 9 a.m. to 5 p.m. had shown some noteworthy user engagement and activity. We posit that this unexpected timing might have occurred as most users—mostly confined to their homes—turned to the platform to gratify themselves with various sources of entertaining content.
Must See: Reasons Why Brands Should Make Use Of Instagram
What Are The Takeaways?
Social media is an integral component of content marketing success. Nonetheless, utilising this marketing tool to its optimum potential is still highly dependent on user activities across social networks. The disruptive nature of the pandemic, for example, had made the timings to post across social networks much more varied and diverse, leaving significant imprints over user activities in its wake.
While the easing of lockdown measures over the past months has led to some minor changes in posting times on social media, the underlying patterns have remained relatively the same. Overall, midmornings and lunchtime hours on weekdays are generally seen as the best times to post on social media, except for Facebook where weekends gain traction the most.
Must Read Articles:
Daily Social Media Checklist For Marketers
3 Social Media Storytelling Platforms You Should Know
https://script.com.sg/wp-content/uploads/2020/10/Best-Time-To-Post-On-Social-Media-Post-Coronavirus-Lockdown.jpg
315
561
Script Consultant
https://script.com.sg/wp-content/uploads/2018/02/new-logo-web.jpg
Script Consultant
2020-10-13 05:29:18
2020-10-13 05:29:18
Best Time To Post On Social Media Post Coronavirus Lockdown