In one of our article, Script Consultants listed the reasons businesses should be using instant messaging (IM) as a means of advertising. In China, many brands are turning to Chinese IM powerhouse WeChat. Not only is it the most widely used instant messenger in China, it is a great tool to target tech-savvy youths, who make up over 70% of its users. In this post, we will take a look at some of the best marketing and advertising campaign on WeChat.
Coach Puzzle Campaign: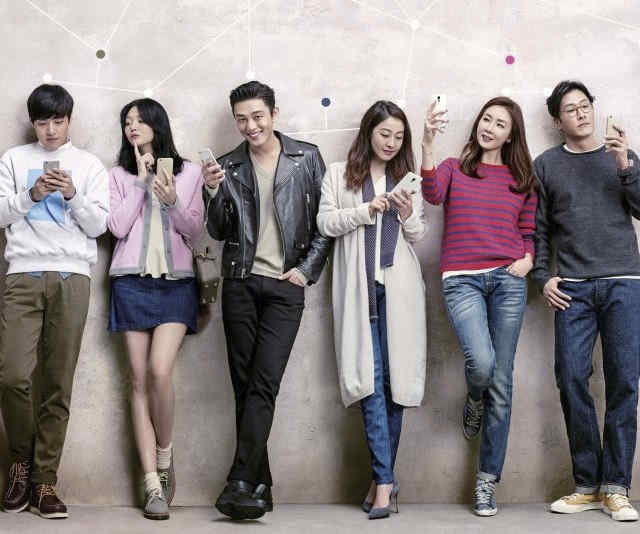 Coach had regularly been distributing free wallpapers and conducting weekly giveaways through its WeChat account. Additionally, in November 2013, the American leather goods manufacturer launched a campaign on WeChat featuring its brand ambassador Leehom Wang. Participants who texted "摩登纽约客" ("Modern New Yorker") to Coach's official WeChat account would receive a puzzle of a photo of Wang. and they are asked to upload the completed puzzle onto Weibo with the hashtag #COACH x 王力宏# (#Coach x Leehom Wang#)  and the handle @Coach蔻驰for a chance to win Wang's autographed Coach poster. The brand saw its WeChat activity increase by 500% to 300m followers as a result, according to digital marketing agency Fashionbi.
Also Read: Successful Video Campaigns in Singapore
Starbuck Refresha Campaign:
In 2014, Coffee chain Starbucks recorded twenty-six different tunes, one for each of WeChat's twenty-six different emoticons. Starbucks then proceeded to ask followers what their mood was, and when they replied with one of the emoticons, they would receive one of the customised songs corresponding to their mood. In the four weeks following the start of the campaign, WeChat users shared their mood with the brand more than 427,000 times and Starbucks recruited over 270,000 followers on WeChat. The sales of Refresha (the drink which the campaign was promoting) went up to 7.5 million yuan in three weeks. The campaign also boosted Starbucks' Sina Weibo fans by 15 percent and generated more than 57,000 retweets and comments.
Nike Festival of Sports 2.0 Campaign
To gamify the annual Nike Festival of Sports (FOS) in Shanghai as part of its "Game On, World" campaign, Nike transformed the FOS experience by digitally engaging its participants in 2012. Participants could scan the various WeChat QR codes set up around the arena for Nike+ fuel points and the opportunity to play hidden missions. WeChat's voice messaging function was also used to guide participants, creating an immersive experience. It was a fun and interactive way to win prizes, meet sports stars and access content on the Nike WeChat page. In just 4 days, Nike FOS 2.0 engaged nearly 22,000 participants.
Also See: Reasons Why Brands Should Make Use Of Instagram
Pepsi Bring Happiness Home Campaign:
For the 2014 Lunar New Year festival, Pepsi released an in-app technology that allowed WeChat users to send audio greetings to their family and friends. Their voice recording would be remixed into a customised version of the "Pepsi Delivering Happiness" theme song. Users could then share their soundtrack with friends and families. Viewership for the integrated campaign was 870 million across all videos, websites and applications (WeChat, Tmall, CCTV, Pepsi China official website).
Burberry's London Runway Show Campaign:
This British luxury brand took WeChat fans behind the scenes at its London Fashion Week AW14 Womenswear show, offering them visual and audio commentary by the creative team and Chinese celebrities Angelababy, Chen Kun and Vicki Zhao. Fans could also personalise a digital version of pieces from the catwalk. Burberry's heavy investment in digital marketing (Facebook, Twitter and Instagram presence, WeChat in China, LINE in Japan) paid off with double digit sales growth in for its financial year up to March 31, 2015.
Related Articles:
Free Mobile Apps To Create Social Media Content
How To Build a Social Media Marketing Strategy For New Businesses in 6 Steps
https://script.com.sg/wp-content/uploads/2016/01/Android-version-of-WeChat.jpg
500
800
Script Consultant
https://script.com.sg/wp-content/uploads/2018/02/new-logo-web.jpg
Script Consultant
2020-07-09 12:50:40
2020-07-09 15:26:14
5 Best Examples of Successful Advertising Campaign on WeChat