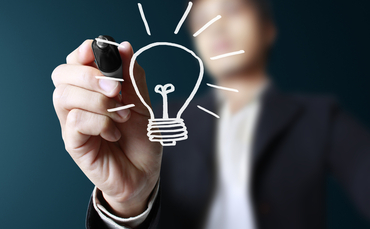 Crowned as the queen of blogging, Xiaxue a.k.a Wendy Cheng is a blogger who has not only become a phenomenon in her home country of Singapore but also in the region. With a unique ability to arouse raw passions from her readers, Xiaxue epitomises the notion of authenticity.
Amidst the millions of online publishers, only a handful of them rise above the crowd and obtain a celebrity status. So what makes these individuals such as Xiaxue distinctive from the others?
Here at Script Consultants, we'll unveil the X factor of celebrity bloggers and show you how you could learn from these blogging superstars.
Relatability
Photo credit: tnooz
Why is Wendy Cheng so popular?
For starters, she is shamelessly honest and comfortable being herself even on a public platform. From her nose job to her pregnancy, she willingly shares the most minuscule detail of her life with the rest of the world.
Some people may call her a narcissist but ultimately, her openness about her life and easy writing style makes her highly relatable to her fans – they feel as if they know her on a person basis.
In an atmosphere where products or services are widely commoditized, brands should also establish such openness and transparency in their content marketing strategy in order to build an enduring relationship with consumers.
Long-term hard work
Photo credit: online-behavior Marketing Measurement & Optimization
Beyond the sponsorships and deceptively comforting lifestyle as a blogger lies consistent hard work in order to achieve such a superstar status in the blogosphere.
With over 10 years of blogging experience, Wendy Cheng spends a significant amount of time writing and editing blog posts. Furthermore, she also has put in long hours going for promotional events or testing out products before writing advertorials.
Just as how it takes dedication and lots of effort for bloggers to establish a reputable image, similarly, a successful content marketing strategy can only be achieved with consistency and hard work.
Ultimately, writing content is not just about obtaining profitable consumer actions but it's also a long term process of establishing trust and building rapport with consumers.
Written by: (www.script.com.sg) Edited & Illustrated by: Script Consultants Pte Ltd
https://script.com.sg/wp-content/uploads/2016/04/Script-14-April_Risk.net_.jpg
229
370
Script Consultant
https://script.com.sg/wp-content/uploads/2018/02/new-logo-web.jpg
Script Consultant
2016-04-14 08:00:04
2019-01-21 19:42:07
Tip of the day: Key Takeaways from Celebrity Bloggers