There are many ways to promote your business. One of the most powerful is content marketing. You can create a unique content marketing strategy for promoting your product, service, or brand through the creation and sharing of relevant and valuable content.
In this article, we're going to talk about 20 tips that will help you promote your business with content marketing. You'll learn how to find a topic that people are interested in and build a successful content marketing strategy to promote that topic among your users.
We'll also go over how to make sure your content is seen by the right people at the right time so they can get excited about working with your company.
By following these steps, you will be able to create a plan for promoting your business through content marketing!
1. Create A Blog That's Relevant To Your Product or Service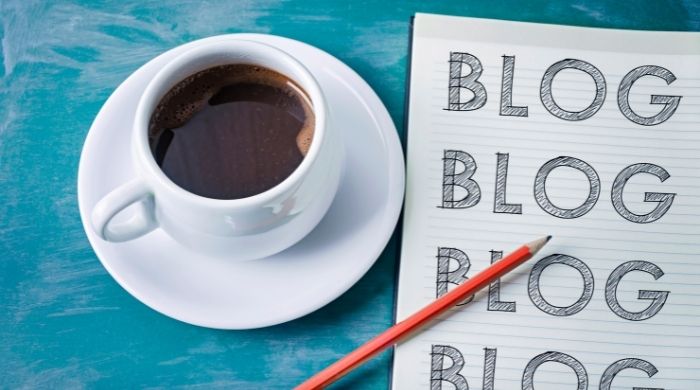 Creating a blog that's relevant to your product or service is a great way to promote your business with content marketing efforts.
When you write blog posts that are relevant to your target audience, they'll be more likely to read them and learn more about your business.
Additionally, you can use your blog as a platform to share your expert knowledge and help build trust with your customers.
2. Make Sure To Use Keywords In Your Content
When you're creating quality content, it's important t make sure that you use keywords. This will help your content be seen by the right people when they're searching for information related to your product or service on search engines.
For example, if you own a pet store, you would want to include keywords like "pets," "animal care," and "pet food" in your content so that potential customers can find it when they're searching online.
Including keywords in your new and existing content helps with SEO (search engine optimization). When people search for information related to your business, having relevant keywords in your content will help your website rank higher in the search results.
3. Write For Readers, Not For Yourself
When you're writing content, it's important to remember that you're writing for your readers, not for yourself. This means that you should always be thinking about their needs and what they want to know.
Don't try to put too much information into one post or use complex language that will confuse your readers. Keep your posts clear and concise so that people can easily understand them.
Remember, the goal of content marketing is to educate and inform your customers about your business and not confuse them.
The more helpful and informative your content is, the more likely people are to trust you and do business with you.
4. Include Relevant Images and Videos In Your Posts
Images and videos can help break up your text and make your posts more visually appealing to your audience. They can also help illustrate your points and make them easier to understand.
In addition, images and videos can help you attract attention to your posts on social media which can in turn increase brand awareness.
When selecting images and videos for your posts, make sure that they are relevant to the topic of your post and that they will appeal to your audience.
5. Use Social Media To Post About New Products, Events, and Promotions
Having a social media presence is a great way to promote your business with content marketing. You can use social media to post about new products, events, and promotions on multiple platforms.
Additionally, you can use social media platforms to share links to your own content and blog posts that you've created. This will help get your content in front of more people and increase traffic to your website.
Make sure to to keep your social media content creation according to the social media channels you're using. For example, if you're using Twitter, be sure to keep tweets brief and include hashtags so that they can be easily seen by others.
If you're using Facebook, create longer posts that give readers a more in-depth look at what you have to offer.
6. Make Sure Your Content Is Shareable
One of the goals of content marketing is to get your content seen by as many people as possible. In order to achieve this, you need to make sure that your content is shareable.
This means that your content should be interesting and relevant to a wide audience, so that they can share it on social media.
When you're creating content, make sure to think about how it would appeal to potential readers. If it doesn't, go back and revise it until it does.
Remember, the more social media users see your content, the more likely your social media followers will increase.
7. Be Consistent In Posting New Content
Posting new content on a regular basis is one of the best ways to get people to subscribe to your blog.
You can get more subscribers if you post often, so try to write posts at least every few days. When you have something new, let your audience know about it.
The best times to post on your blog are on Monday mornings and Thursday evenings because this is when the most people will be reading their email or checking Facebook for updates.
You should also try not to post within 24 hours of each other because this may confuse your readers and they won't know which posts they just read and which ones they have yet to read.
In addition, make sure that you give your readers at least a day in between posts because they may not have enough time to read everything if you post more than once a day.
8. Guest Post on Other Websites To Build Backlinks and Increase Visibility
Guest posting is a great way to get your content published on high quality websites and build backlinks to your website. When you guest post on another website, you can include a link to your own website.
You can include links to your articles within the text itself. Guest posting is a great way to increase your visibility and reach a new audience and get more people to subscribe to your blog.
You can find guest posting opportunities by using Google searches like "guest post" + the topic that you want to write about or by searching for submissions on popular writing websites.
Once you've found a website where you would like to guest post, make sure that it is relevant and targetted towards your audience before reaching out about submitting an article. This way, they are more likely to accept your request and publish your work.
9. Share Interesting Stories from Within The Company
One great way to get people interested in your business is by sharing interesting stories about what goes on within the company.
These can be things like how you started, why you chose this field of work, or even just fun facts that will help give readers a better idea of who you are and what makes your brand unique.
You can share these stories through videos on YouTube, images on Instagram, posts on Facebook, tweets on Twitter – anywhere where it's possible for someone to interact with them!
You could also write articles about topics related to your industry so that they'll show up online when other companies publish articles about similar subjects.
10. Build Relationships With Influencers In Your Industry for Cross-Promotional Opportunities
Building relationships with influencers in your industry can be a great way to get more people to see your content.
When you have an article that you think would be of interest to them, reach out and let them know about it. You could even offer to guest post on their website or write a joint article with them.
This is a great way to increase traffic and exposure for both of your websites. It also allows you to build connections with other professionals in your field which can help you further down the line.
11. Write Articles for Publications To Expand Your Reach
Writing articles for publications can be a great way to expand your reach and make yourself known as an industry expert. This is one of the part of content promotion strategy.
Many publications are always looking for great content to publish. If you have some relevant experience or expertise in your field, they may be interested in publishing articles written by you!
You could also write about topics that relate to the industry of other companies and send them a draft before it's published so that they can add their input if necessary.
You could even try pitching your ideas directly to the publication by emailing them with some of your work attached or calling their customer service line if you know who you need to talk to.
If that doesn't work, then search online for other people who have been published on that website before – this will give you a better idea of how it works!
This is another way to build relationships with these businesses and increase exposure on both sides.
12. Promote Your Articles Through Paid Advertising Campaigns
If you want to give your articles an extra boost, then consider running a paid advertising campaign.
Paid media will help get your article in front of more people and could lead to more traffic and subscribers.
There are many different types of paid advertising campaigns that you can run and it's important to choose the right one for your business. You may need to experiment with a few different ones before finding the right one for you.
Paid advertising campaigns like those through Google Adwords or Facebook ads can help get more people to see your website and subscribe to your blog once they're there.
13. Use Relevant Hashtags on Social Media To Connect With Like-Minded Individuals
When you post articles on social media, be sure to use relevant hashtags. This will help connect you with other individuals who are interested in the same things as you.
This is a great way to build relationships and find potential customers or partners. You can also use these hashtags to find people who might be interested in guest posting on your website or collaborating with you on future projects!
Hashtags can be a great way to connect with others and grow your business. Always experiment with a few different hashtags in your social media posts to see which ones work best for you!
14. Create A Mailing List To Send Updates To Your Subscribers
Another great way to promote your business is by creating a mailing list and sending out updates about everything you post on your website and social media to your subscribers.
This will help make sure that the people who follow you stay up-to-date with all of your new content without needing to check in constantly or miss anything important!
It's also a good idea to include links back to your blog posts within these emails too so that people can find them easily from their inbox if they're interested. This may get more individuals onto your website which could lead to an increase in traffic, sales etc.
15. Run Contests Where Followers Like, Comment and Share Your Post for Prizes
Running contests can be a great way to get more people engaged with your website and social media pages. One idea is to run a contest where followers have to like, comment or share your post in order for them to enter the competition!
You could also offer unique prizes that are only available through these means which adds an extra incentive for individuals who follow you already but might not engage otherwise.
16. Create Your Own Quiz Where Individuals Answer Questions To Enter For Prizes
Another fun idea is creating your own quiz which involves giving away prizes if participants answer questions correctly about topics related to what you do on either your blog or social media accounts.
This will encourage engagement from those following you while helping them learn more things that they may find interesting. You could also make the quiz harder for individuals who want to enter multiple times and give away different prizes each time!
17. Ask Questions and Encourage Followers To Answer Them Via Polls or Surveys
One way to encourage followers to engage with your content is to ask them questions. If you want to get feedback from your followers or learn more about them, then consider using polls or surveys.
This is a great way to do so in an interactive way that also helps promote your website and social media pages at the same time!
When you ask questions, followers are more likely to answer them. Not only does this help you get feedback, but it also encourages followers to interact with your content.
You can use polls or surveys to gather information from followers, or simply to get their opinions on a topic.
You can ask questions about anything related to what you do on your blog or social media accounts. This could help give you some valuable insights that you may not have otherwise!
18. Keep Track of Your Results and Tweak Your Strategy As Necessary
As with any type of marketing strategy, it's important to keep track of your results and tweak your strategy as necessary.
Content marketing is no exception! Make sure that you're tracking how many people are reading/watching/subscribing to your content, and what kind of engagement you're getting from followers.
This information can help you make decisions about the direction that you want to take your content marketing in the future. If something isn't working, then try changing it up! But if something is successful, then stick with it and see how you can improve on it further.
By tracking your results, you'll be able to fine-tune your strategy and get better and better results over time!
19. Don't Be Afraid To Promote Yourself and Your Business
It's important to remember that, as with any type of marketing strategy, you need to promote yourself and your business in order for content marketing to be effective.
This means sharing your blog posts on social media, including links within emails, and even mentioning your website or social media pages in conversations with others.
Don't be afraid to talk about what you do after all, that's why you're doing content marketing in the first place! Promote yourself and your business regularly, and you'll see results in no time.
20. Celebrate Your Successes
Last but not least, it's important to celebrate your successes! When you achieve something great through content marketing (such as getting a lot of likes or shares on a blog post), then make sure to acknowledge it!
This could be as simple as sending an email thanking your followers for their engagement or posting about what you achieved on social media. Just try not to overdo it – nobody likes being spammed with too many notifications.
Doing this will help motivate you and also provide inspiration for future content marketing strategies, so don't forget to congratulate yourself every now and again!
Final Words
Content marketing can be a great way to promote your business and connect with followers. By using the tips in this article, you'll be able to create content that is engaging and helps you achieve your goals. So get creative and have fun with it!
Thank you for reading! We hope these tips help you create successful content marketing campaigns that help promote your business.
If you have any questions or comments, feel free to leave them below. And don't forget to celebrate your successes! 🙂
You Can Also Read About:
Best Social Media Tools For Your Business
Why Are Videos Important In Your Content Marketing Strategy?
Common Terms Frequently Used Within The Field of Content Marketing
https://script.com.sg/wp-content/uploads/2022/01/Tips-To-Promote-Your-Business-With-Content-Marketing.jpg
390
700
Script Consultant
https://script.com.sg/wp-content/uploads/2018/02/new-logo-web.jpg
Script Consultant
2022-01-07 02:48:31
2022-01-07 02:48:31
20 Tips To Promote Your Business With Content Marketing