A press release is an important marketing tool for any company be it large or small. This article will walk you through all the important elements and steps you should take in order to write a press release successfully that will engage your readers and show them why they should care about what you have to say.
What Is A Press Release?
A press release is an important tool which you use when you want to share some important information with a broader set of audience, or want to share information about a business update with your stakeholders.
In other words, if you know how to use a press release in an effective manner then it can benefit your company or business a lot by getting the right attention towards your work.
Almost every press release is about a page or two pages in length and it covers all the important aspects of that announcement, giving details to your audience, and at the end letting the audience know why this press release is important for them.
A well written press release starts with a WHAT and ends with a WHY.
A press release is the star player of any PR campaign as it plays a key role in building your brand's image and business. Previously, we have shared our views about what is a press release.
Before getting to know more about how to write a press release, let us understand the various types of press releases.
Press Release Types
Press Releases are categorized under different types by industry to help editors to quickly identify that the release is relevant to their industry.
Here are some common types of press releases:
1. Mergers and Acquisitions
To announce an acquisition or merger, provide essential details about all concerned organizations, information about the merger or acquisition, as well as quotes from the leadership teams.
In the opening line, include specific info about the merger or acquisition to all the firms that participated in the announcement.
2. New Partnerships
Much like in a mergers and acquisitions press release, include a summary (bullet points) about the business, why the partnership is established and who benefits as well as any other important news you have that could help current and future shareholders.
3. Rebranding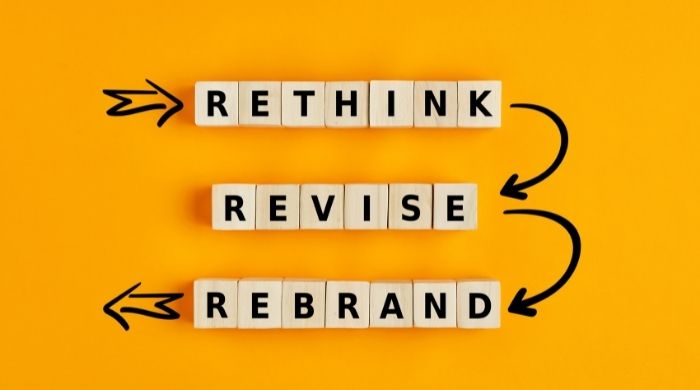 Rebranding is an extremely difficult thing for every business to do and could sometimes lead to confusion and awkwardness. The press release should outline all the changes in order your company will be making and explain why you are making those changes.
4. Grand Openings
Announce the date for the grand opening and location where the celebration will take place in the news announcement. Give the reason for the relocation and explain the changes in the same media release or news article.
5. New Product Launches
Good press releases are valuable and serves to spread the word about the new products your company provides to consumers. These releases highlights the product's specifications, pricing, availability, and any other important details that may be useful to consumer's attention.
6. Awards
Press releases about awards and achievements serve for strengthening the authority of your company within your business niche. Press releases can contain information about the company and why you were awarded the award and relevant details about the ceremony (if available).
7. Executive Promotions/Hiring
Executives often become the face of the company and for this purpose a press release serves as a starting point on a project. It can contain biographical information to establish their credibility with a photo and other pertinent details.
Let us now tell you how to do a press release writing to get more media coverage in a step by step manner and what should be a press release format or say a press release template.
You Should Also Read About How To Create A Content Marketing Strategy In 2021.
How To Write A Press Release In 2021?
1. Is It Worth Telling?
Determining whether a piece of news is worth telling or not as a piece of news can sometimes be a tricky affair. News about a director coming on board might be exciting for your organization, but not necessarily for your target audience.
Most people tend to gravitate towards the unconventional and the unusual, rather than pedestrian, day-to-day affairs. So, before you even start writing a press release, or ask busy journalists to cover the story for you, prepare a mental checklist with the following questions –
What is newsworthy in my story?
Will my audience be interested?
If you are still not sure on what to include in your own story, flip through the papers for similar pieces of press releases to get an idea about the content.
2. Write Eye-Catchy Headlines
One of the most important part of an effective press release is writing an attention grabbing headline because if your headline is not something which can excite a user then no user will be clicking on it to read thus earning you no media coverage and public relations.
This is the reason why agencies and writers spends a lot of their time in finalizing the headlines because this is what drives the audience on the press release and makes them to read your mission statement.
It is quite necessary to keep your press release headline interesting, short and something which will force a user to click on it.
If you are able to make your user understand the context of your press release just by the headline then the user will definitely click on it.
NOTE: Write 10+ versions for your headline and see which one gets more engagement.
3. Be Concise Yet Detailed In Your Press Releases
Here are a few tips on how to be concise yet detailed while writing your own stories:
Make sure that your press release is of not more than 250-450 words.
Fluff is not going to impress anyone here. Get to the meaningful news quickly, and introduce the crux of your piece within the first paragraph. Use paragraphs to elaborate further on key points.
Try to cover all important information which you want to give your audience in the first 150 words because an average user spends around 3-4 seconds in deciding weather they want to read the whole press release or not.
Most press releases are best kept to two pages maximum (written in microsoft word with font size 14). But, in the event that a journalist needs more information, don't forget to add a link to your website or more importantly, a contact number that you can be reached at.
Avoid covering any history or irrelevant information in your press release and focus on main information only.
Always break your press release in short paragraphs as users finds it easy to read rather then reading a whole long paragraph.
Press release is just like writing a post card where you have to convey all important information in a limited number of words.
There are many press releases and media outlets available on internet which are quite lengthy. Users ignore lengthy articles or press releases until and unless the information shared in it is quite important.
4. Find The Most Newsworthy Angle
Your statement shouldn't only be based on your work but should appeal to the journalists' audience too. It must be a time sensitive trend based, cutting-edge or innovative, seasonal, impactful for targeted audiences and award- winning or impacting and celebrity supported.
Talk to people about your news release or get feedback on an originally published press release by someone outside your business.
Remember that what's most interesting for you may not always be exciting to your audience to make public relations.
5. Make Sure Your Story Is Newsworthy
Before writing a press release think about what you enjoy reading the most in other news releases by a large or small business. Can you describe some new ideas in your own life? Is something unexpected about your news release? Does anybody else have similar interests? Do you think people care about your news?
If the answer is "no" hold off on your press release until you get some better stories.
6. Create A Compelling Message
So how can you create an engaging message?
One way is to start off with some background information about your press release, briefly inform the reader of what led up to this release. This approach hooks readers and keeps them reading more, which leads them to stay engaged with your content.
You can make a 50 word headline up a page or get the journalist to do the story. Include quotes from one or two key stakeholders as an important feature.
Provide links and images that back up your message or explain what is the purpose of the communication.
Writing is not for everybody so if you fail in writing a good press release you can contact us as Script Consultants is the best copywriting and content marketing agency in Singapore.
7. Add Relevant Images In Your Media Coverage
Don't convert a release of any kind or information to an html page or an email. Always send high resolution images of at least 100MB and attach it directly to email.
Include pictures for your campaign sponsor or your product or a logical media photograph.
Never embed photos in an press release.
Show media images of your product, your spokesperson or newsworthy images of your product.
8. Get Your Main Point In The First Line of Your Press Release
Your first line of communication should be a summary about your story (no more than 15 – 20 words) and should read like the opening of a story.
Can a story really be shown in radio today? Asking that question is an excellent starting point for telling a story.
Another trick is to think that you'll be a subject for a TV or Radio program. A presenter generally have about 5-6 seconds to introduce each item. For example: "And coming next… why local café owner is giving free coffee this weekend to anyone born in July".
9. Add Your Contact Information, Logo & Release Date
A press release follow the same convention as a cover letter. For example you should add media, contact details and company logo as well as date stamp and publication date.
Here's what data you need to include in your release: Your contact information, press contact information, your company's logo, release name and date.
For more insight on how to format your press release and get more information about a press release format you can download our free press release template or can even search for various press release examples online.
10. Create Your Boilerplate
It's your "about us" section.
Your press release template should contain a description of what your business do. Give short overviews of your objectives. If you mention multiple companies in the body copy, put 2 boilerplates between them.
11. Bottom Line
The idea of writing a press release can be daunting but it doesn't have to be hard. Keep in mind that the press release must have some newsworthy stories inside a few hundred words.
Once you write a press release, make your efforts and contact some famous press release distribution services provider, which will help you reach thousands of journalists for immediate release.
For an efficient and simple service at a relatively low cost choose Script Consultants. It provides an excellent service at an economical price.
12. Distribute Your Press Release
If you have a contact list, you can send your press release manually to reporters by e-mail. On an average, a small business has no press list of journalists and so most of them choose a press release distribution service instead.
This not only saves you time against manual outreach efforts but also ensures that your work is screened effectively and gets the required attention.
13. Add Quotes To Provide Insight Not Information
Statistics and quotes from relevant sources, such as company heads and satisfied customers, are best ways of adding extra punch and credibility to your press release. Keep the quotes succinct for maximum impact!
Quotes should not be stuffed with terminology and should be heard like real words used in local or regional newspapers.
Also, quotes from people in your company can be helpful.
If you are a small business, you can make your work easier by downloading our free press release template.
14. Add Numbers or Other Exciting Elements
Numbers still have the easiest way to keep the reader engaged. Quantifying a statement works as a visualization tool. Numbers also shows an extent of authority in the topic.
15. Check & Re-Check:
A press release is an important document, and it has to be impeccable in both presentation and content. The last thing you would want is for your company's name to be tarnished by simple factual and/or syntax errors.
If needed, get another person to check through the final draft before you hit the 'Send' button.
A press release done in a correct manner can grow your business a lot and can give you a wide range of audience and publicity in a few days.
A great press release includes getting journalists and media coverage, getting the information published on the websites which are related to your business niche and checking if all contact details are placed correctly under the editor's note section or not.
16. Press Release Structure
In order to learn how to write a press release, it is needed to understand the press release structure. By adhering to a normal structure of press release you help journalists find what they can't find in their publication.
It also helps them realize that you are a press release specialist with an understanding of what is necessary and that you're a likely easy client.
How should news story be included in a press release?
Press releases should include supporting statements regarding your announcement. It ought equally to say: I'm happy to make this statement.
Developing a well-structured press release format is of utmost importance. If the news release follows any format that journalist knows better than anyone else, it's probably much more likely that your news story will get the desired press coverage .
For more information on the format of a press release, download our free press release template here.
How Does A Press Release Work?
Journalists can find out stories with press releases. When a journalist gets to the news and publishes your story, your company can obtain much valuable publicity. So it's usually well worthwhile to develop compelling press releases and to measure their results.
Of course, it is easier said than done but once a journalist releases a story, it can be invaluable publicity.
1. Target Audience
The angle (a perspective that is relevant for the readers of a specialist magazine) will be entirely different than the local paper.
It should really be written differently for your press release for the target audience. If you haven't researched the wrong news outlets then writing good ones won't have any effect.
Keep in mind that you'll also be targeting both potential readers and journalists.
If you want to write a perfect press release it is important to research to make sure that you have the right angle for your target customers & audience and the right media coverage.
2. Evaluate The Topic
Typically topics in a press release include news releases or presentations about product launch or events. The press release above is an excellent example of a product launch press release targeted at the consumer market.
In addition business journalists may gain the knowledge by examining the partnerships. The above press release example is a very good example that will help business journalists to read more thoroughly and become knowledgeable if possible.
The first step is to acknowledge and evaluate whether the subject of the news is relevant to the target media.
Press Release Follow-up Checklist
Once you have published your press release and complied to the highest standards it is time to get in control again. This involves promotion of your press release news story through digital channels and developing partnerships with right journalists who published them.
Does A Press Release Help In Search Engine Optimization?
A press release no longer helps your SEO or ranking your site on search engines. The media typically places a nofollow link to your site. This won't help you with SEO and your link building process. Though the publicity helps boost your organic traffic in a roundabout way.
For example, if an event actually becomes a newsworthy story then it can give you tons of dofollow links and organic traffic.
Download Free Press Release Template
Conclusion
Writing a press release might be a difficult task but is extremely important to know how to write a press release which can convey your message and get you the desired press coverage.
Now that you have the knowledge about what is a press release, its types and how to write a press release effectively, go ahead and write yours.
For making things easier you can use a press release template to have a basic press release format. You can also download our free press release templates.
https://script.com.sg/wp-content/uploads/2021/11/How-To-Write-A-Press-Release.jpg
390
700
Script Consultant
https://script.com.sg/wp-content/uploads/2018/02/new-logo-web.jpg
Script Consultant
2021-11-23 03:24:13
2021-11-23 03:24:13
How To Write A Press Release In 16 Easy Steps